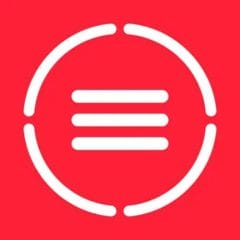 Free ABBYY TextGrabber Premium
You can use Photo Translator - TextGrabber by ABBYY to digitise text. The app can be used to translate different languages, make text clickable and more. Clickable text is a very useful tool because you can use it to easily find addresses on maps, call numbers, use email addresses, etc.
The app is free to download on Google Play and the Apple App Store, but if you use the code CBTG2022 you can access the premium subscription free! You will get the subscription free for one year, so can use all the app's features. Click the green button below to visit ABBYY TextGrabber on the Apple App Store. Once you download the app, go to the menu and click the information icon, hold "About" and enter the code. You should then get confirmation that you have premium for one year.
CLAIM OFFER