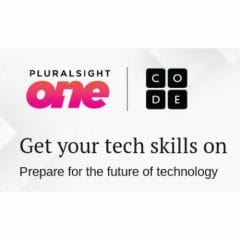 Free Access to PluralSight One Courses
Pluralsight One is giving users free access to 350 courses for one year. The courses offer over 1,000 hours of content and aim to give you coding skills and more. Plus, you can take part in assessments. It is the perfect offer for computer science students.
Click "CLAIM OFFER" to visit the Pluralsight One website, where you can sign up for free access. Once there, click "ACTIVATE BENEFIT" and fill in the form with your details. You will get access for one year, so don't miss out!
CLAIM OFFER