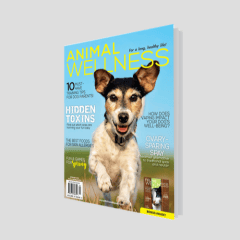 Free Animal Wellness Magazine
Discover the most innovative, effective and yet simple ways to look after your pet. If you are a passionate pet lover who is looking for ways to keep your pet healthy, happy and well-behaved while keeping your household in order, then this magazine is made for you. The free Animal Wellness digital magazine provides you with all that you need to know about how to live a happy life with a pet.
Simply click the green claim button below and then fill in the short form to claim your free digital subscription of Animal Wellness Magazine.
CLAIM OFFER