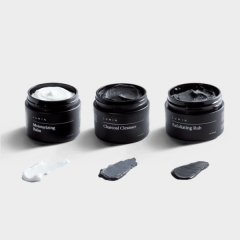 Free Charcoal Cleanser & Moisturizing Balm
Lumin are offering you a chance to try their classic maintenance kit for free. The classic maintenance kit includes Charcoal Cleanser, Moisturizing Balm and Exfoliating Rub. All you pay is just $4 for the postage.
This is a subscription service, so you will be billed after the free trial. You can cancel your subscription at anytime though if it's not for you.
CLAIM OFFER