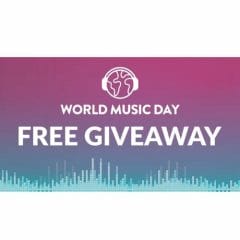 Free Collection of Audio Files
In celebration of World Music Day 2022, Fanatical is giving away a collection of audio files. These files will be free for a limited time and are worth $85. You will get different music packs in the collection, including Electronic Abstract, Energy & Action, Platformer, Romantic Pop, Retro Shooter and Wilderness Piano.
These audio files can be used in your own creative projects, so get your collection now before it goes back up in price! Click the green button below to visit the Fanatical website, where you can get your free pack and read more about the offer.
CLAIM OFFER