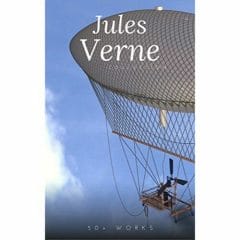 Free Collection of Jules Verne Stories
Novels by Jules Verne are enjoyed by generations. The French author wrote Journey to the Center of the Earth and many more. If you love his stories or maybe you want to give some adventure classics a try, this offer is for you. You can now get the Jules Verne Collection eBook free on the Amazon website.
This eBook contains lots of stories, and you can read Twenty Thousand Leagues Under the Sea and more. Click "CLAIM OFFER" to go to the Amazon website, where you can download the eBook. Get it today before the offer ends, and enjoy!
CLAIM OFFER