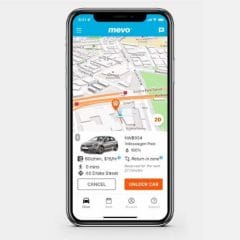 Free Credit for Mevo Cars
Mevo is a service that allows you to access a car when you need it while creating a more sustainable way to travel. You can find an available car through the city Flex Zones, and you can then reserve it for 30 minutes. Once you have your Mevo car, you can drive it to where you need within the boundary with no scheduled return time, and once your journey is complete, you park it in the Flex Zone. This way, you only pay for what you use because you'll get the best-capped price automatically.
The best part of Mevo? For a limited time, you can use the code QUEENSBDAY and you will then get $10 free credit to use. So, if you use the code, your car journey won't cost as much. Click the green button below to sign up with Mevo, and once on their website, you can read more about the service. Mevo is only available in Auckland, Wellington, and Hamilton.
CLAIM OFFER