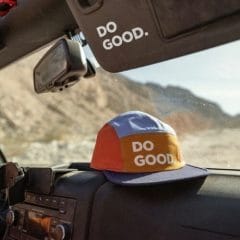 Free Do Good Sticker
You can now get a free Do Good sticker from Cotopaxi. To get the sticker, you need to sign up to their mailing list where you will receive promotions and updates from the brand. You can opt-out of the Cotopaxi emails at any time. It is a fun sticker and it's inspired by how Cotopaxi strive to make a positive impact with their sustainable outdoor gear.
To get your free sticker, click the green button below. Once on the Cotopaxi website, scroll down to the form and fill it in. Get your sticker today, check out the brand's mission and see what outdoor gear will become available.
CLAIM OFFER