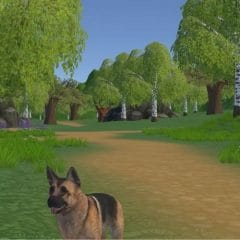 Free Dogs VR App Lab Game
You can now play with your own virtual dog by playing the Dogs VR game. It is a free App Lab game available on the Oculus Store, and it gives you all the benefits of owning a dog without the expense and hassle! You get the best of both worlds because you can play with your dog in a beautiful landscape but only when you choose. It is the perfect way to have fun and relax.
You can get the free game by clicking the green "CLAIM OFFER" button below. The link will take you to the Oculus Store, and the game does support Quest, Quest 2, and Oculus Touch. Get the game today, it will be fun for the whole family!
CLAIM OFFER