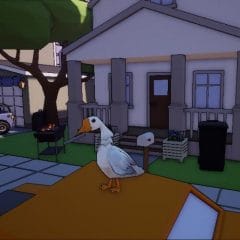 Free Goose Simulator PC Game
For a limited time, you can download the Goose Simulator PC game for free! It is the perfect game if you want to play something fun, dumb and hilarious. During the game, you play as a goose, and you can blow things up, swing from buildings, find mysteries, fly through the air, and much more. It has a Stupid Story mode, and it's just a funny game that you can enjoy.
If you would like to try the game with the stupidest gameplay, click the green button below. You can then download Goose Simulator onto your PC for free.
CLAIM OFFER