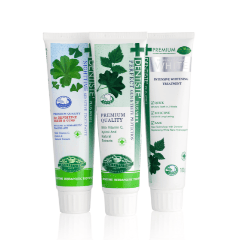 Free Night Time Toothpaste
Sa goodbye to bad morning breath with a free sample of Dentiste's night time toothpaste, which is designed specifically for morning breath. The product is cruelty free and doesn't contain flouride! To get your hands on the free toothpaste sample click "CLAIM OFFER" then scroll down to the bottom of the page to continue to add the sample to your cart.
One sample per customer, $2 delivery charge, while stocks last.
CLAIM OFFER