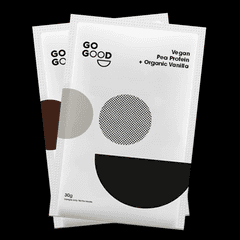 Free Protein Sample Pack
Grab two Free Go Good protein powder samples of your choice. Boost the bod and taste our delicious organic difference for yourself. 7 whey and plant protein blends available.
Contains: 2 x 30g single serve samples of choice. Please note: free samples cannot be combined with any other product. Samples are shipped individually ($5.00 fixed shipping fee).
CLAIM OFFER