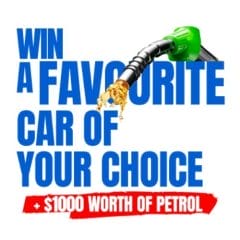 Win Your Favourite Car
Win the car of your dreams with this latest competition. xlWin is giving you the chance to own your favourite car with $1000 worth of petrol included! Not only will you get the car that you have always wanted, but you will be able to drive everywhere in it too.
Entering the competition is easy. Click the button below, and this will take you to the competition page. Enter your information, and wait to see if you're the winner. It is that simple. What is your favorite car? A Mini? Maybe, a Ford Ranger? Whatever it is, you could be driving it by entering this quick competition.
CLAIM OFFER