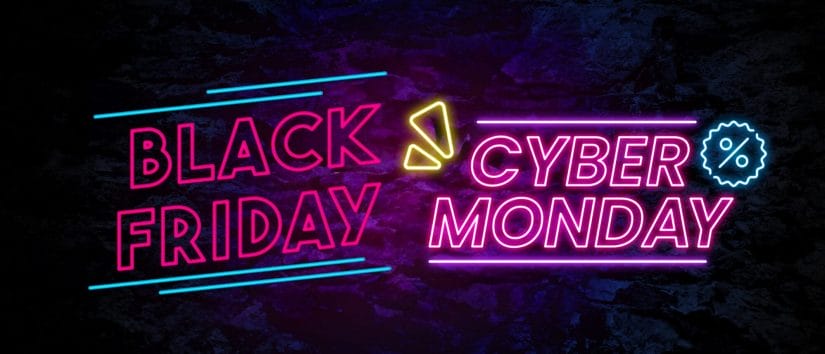 Black Friday and Cyber Monday 2023 in New Zealand: Where Savings Meet Excitement!
As the calendar inches closer to November, anticipation builds for the shopping extravaganza known as Black Friday. But hold onto your shopping bags, because this year's Black Friday isn't just about jaw-dropping discounts—it's a celebration of freebies, samples, competitions, and exclusive offers that will delight savvy shoppers across New Zealand.
Unlock the Freebies: Your Passport to Savings
Imagine a treasure trove of Black Friday delights waiting for you. We've meticulously curated this collection, creating a one-stop destination where the best free samples are yours for the taking. November isn't merely a month for savings; it's an opportunity playground for discerning shoppers like you.
Here's what the sort of stuff you might see for Black Friday in 2023:
Complimentary Gift Card Offers: Big companies are handing out gift cards that unlock shopping sprees.
Free Samples: Try before you buy with product samples this Black Friday.
Thrilling Competitions: Participate and stand a chance to win big prizes.
Mind-Blowing Deals: It's not just about discounts; it's about value for money.
Major retailers across New Zealand are gearing up to offer more than mere price cuts—they're opening doors to a world of complimentary goodies. Whether you're a seasoned Black Friday pro or a first-timer eager to dive into the frenzy, bookmark this page. It's your passport to a realm where freebies reign supreme and every click could reveal an exciting opportunity.
But wait, there's more! After Black Friday comes Cyber Monday—a digital shopping bonanza that takes place on the Monday after Black Friday. New Zealand joins the global phenomenon of online deals, allowing you to score incredible discounts without leaving your cozy spot.
Cyber Monday: The Digital Shopping Spree
Cyber Monday was born as Black Friday's tech-savvy sibling, emphasizing online promotions. From electronics to fashion and home goods, retailers both large and small participate in this digital dance of discounts. Mark your calendar for Cyber Monday—it's your chance to snag unbeatable deals from the comfort of your own screen.
Remember: While Cyber Monday officially lasts one day, it has evolved into a week-long affair that extends beyond Monday itself. Sales kick off early and continue until after Cyber Monday. So keep those virtual carts ready!
Get ready, New Zealand! Black Friday and Cyber Monday 2023 promise an adventure in frugality and excitement that won't disappoint.
---
Current Freebies & Offers Available
Are you ready to discover the best Black Friday and Cyber Monday goodies that are up for grabs? The list below is packed with freebies, competitions, and deals that will make your day. Browse through the offers below, and when you see something that sparks your interest, just click on the green claim button and follow the steps to get your free deal!
Win a Samsung Galaxy Z Fold 3

If you enter this Quiztionnaire competition, you can win a Samsung Galaxy Z Fold 3! This smartphone has lots of cool features, such as a large screen that is perfect for gaming and more. Plus, it fold … Read more
CLAIM OFFER
Win Farmers & Kmart Vouchers

Enter this Black Friday competition, and you can win shopping vouchers! They are giving away 10 gift cards worth $100, and you can spend them in Farmers, Kmart or Smith & Caughey's. This is the pe … Read more
CLAIM OFFER