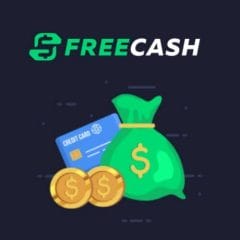 Free Cash for Surveys & More with FreeCash.com
If you sign up with FreeCash.com, you can earn money by completing surveys and taking part in other offers. Once you sign up, you can view the tasks available, and you can choose which ones you would like to complete. For each task you complete, you will earn coins which can then be cashed out. Cashouts start at $0.50, and you can get your money instantly by using PayPal.
FreeCash.com is a great way to earn extra money while taking part in different surveys, testing apps, and more. If you would like to sign up, click the green button below, and the link will take you to their website. Once you have created an account, you can start earning cash, 1000 coins equal $1.00, so sign up today and start collecting coins.
CLAIM OFFER