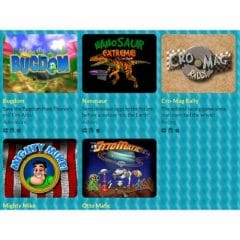 Free Classic Pangea Software PC Games
If you like PC games, you can't miss this freebie! You can now get some of the classic Pangea Software games for free. The games on offer are Bugdom, Nanosaur, Otto Matic, Cro-Mag Rally, and Mighty Mike. These are perfect if you want to play some fun and older games.
Click the green "CLAIM OFFER" button below to get the free Pangea games. Each one is available for Windows, macOS and Linux. You can get one game or try them all, the choice is yours, enjoy!
CLAIM OFFER