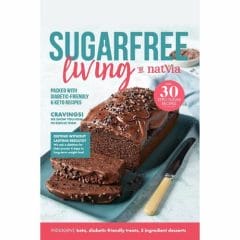 Free Natvia Digital Magazines
Natvia has a collection of e-magazines that you can read or download for free. They have a magazine to suit different diets like vegan or keto, and there is an issue that is diabetic-friendly. There is even a magazine with food ideas for children. Each magazine will get you inspired and includes recipes and more.
Click "CLAIM OFFER" to visit the Natvia website, and once there, you can read or download the magazines of your choice. Their website also has a selection of free recipes so take a look at those while you are there. Get your magazines today, and you can get baking, creating delicious drinks and more.
CLAIM OFFER