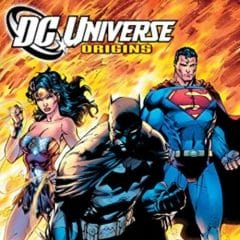 Free DC Universe Origins Short Book Series
There is a book series on Amazon that explains the origins of DC characters, and you can get the eBooks for free! These are very short reads, there are six books up for grabs, and each one is two pages long. It is just a fun and easy read where you can find out about your favourite characters. The series covers Harley Quinn, Hawkman and Hawkgirl and more.
Click the green button below to get the books for free. If you don't want to download them all onto your eReader, you can simply select which ones you want to read. You can't miss this if you like DC Comics and the characters.
CLAIM OFFER