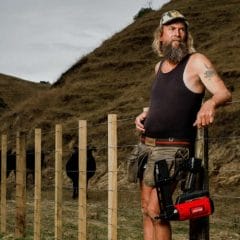 Free Delfast Nail or Staple Sample Packs
Delfast is giving away free staples or nail sample packs. You can choose the Rural pack, which contains enough staples for 9 metres of fence, or the Construction pack, which includes nails that are compliant with the building code NZS3604. These are great sample packs for anyone who has DIY jobs or if you work in construction.
If you select the Rural pack, you will get four different types of staples and one type of screw, while the Construction pack includes four types of nails. Order your free Delfast sample pack by clicking the green button below. The link will take you to their website, where you should select which pack you want and fill in the order form.
CLAIM OFFER