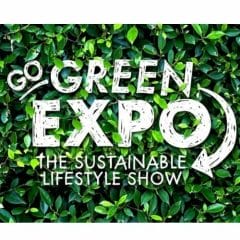 Free Entry to the Go Green Expos
The Go Green Expo is New Zealand's largest sustainable lifestyle show, and you can get free entry tickets! Events are running in October and November 2023, and the brands at the shows will help you make more sustainable choices with food, beauty, and much more. The idea is to show you how to live a greener lifestyle.
To read more about the Go Green Expos and to order your tickets, click the green button below. There will be shows in Hawke's Bay and Wellington. Order your tickets ASAP because the ticket prices are $5 at the door for adults. Kids under 16 are free.
CLAIM OFFER