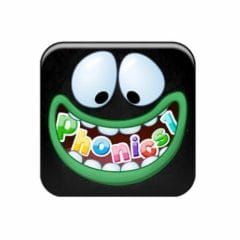 Free Hairy Phonics App
You can now download the Hairy Phonics 1 app for free on the Google Play Store. The app is perfect for children aged 4-6 years old, and it helps them learn nine phonemes, they can play games to improve their understanding of phonemes, sound out words and much more.
It is a fun and educational game with no in-app purchases. To find the game on the Google Play Store, click the green button below. You can also see the other apps offered by Nessy Learning.
CLAIM OFFER