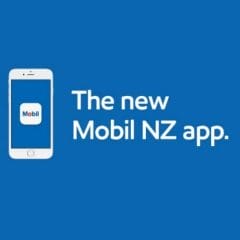 Free Hot Drink and Car Wash with the Mobil App
If you register an account on the Mobil app, you can enjoy a free hot drink such as coffee, a free car wash of any grade and 10c off per litre of fuel. The fuel discount is up to 100L, and it excludes LPG. This offer is available for newly registered app users only. To get the offer, you should download the Mobil app, register a new account, and then your offers will be available under "Rewards" and are valid for 30 days.
It is well worth registering and getting the app because you can also earn and build Mobile Smiles reward points which can be used to save money on fuel and products in-store. The Mobile NZ app is available in both the Apple App Store and on Google Play. Click the green button below to visit the Mobile Smiles webpage to find out more.
CLAIM OFFER