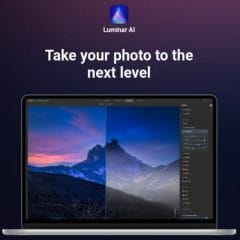 Free Luminar AI Image Editing Software
Luminar AI is image editing software that makes difficult editing tasks easier than ever before. The software uses artificial intelligence to assist you with tasks, and the best part? You can get Luminar AI for free on PC and Mac! Skylum is giving away free copies of the software so you can give it a try without spending a thing.
Get your free copy today by clicking the green button below and try the software that has high reviews yourself. The link will take you to the Skylum website, where you should enter your details.
CLAIM OFFER