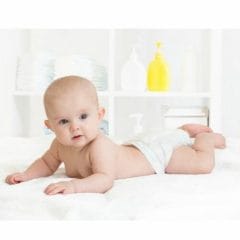 Free Nappy Sample Pack from TERRA
TERRA creates products that are gentle on your baby but good for the earth too. Now they are giving you the chance to try their biodegradable nappies for free! The sample pack will include two nappies, and you can choose a size from newborn to Junior Nappy Pants for over 16kg.
Click "CLAIM OFFER" to try the biodegradable nappies. The link will take you to the TERRA website, where you can order your free sample pack. You should fill in the form with your details, and the sample pack will be sent to you within seven working days.
CLAIM OFFER