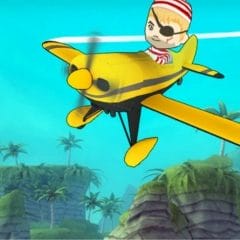 Free Pirate Flight (VR) Game on PS4
For a limited time only, you can download the Pirate Flight game for free on the PlayStation Store. This is a VR game for the PS4 so, you will need a VR headset and PS Camera. It is a fun VR flying game that allows you to fly, race, and shoot across three different worlds. There are 90 missions to enjoy! It is not a difficult game so, you can simply enjoy flying, and you may even spot some dragons.
To find the game in the PlayStation Store, click the green button below. You can read more info about the game, and you can add it to your library. This game won't be free for long, and it usually costs $23.95. Don't miss out and play today!
CLAIM OFFER