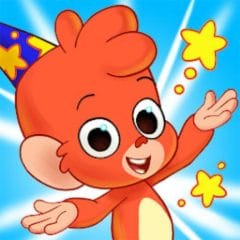 Free Puzzle Game for Kids
Club Baboo is a popular YouTube channel for children, and now they have an app called Club Baboo Puzzles. You can get the app for free for a limited time on Android devices. Club Baboo Puzzles allows your children to play puzzle games such as putting dinosaur bones in place and more. It is a fun game, has great reviews online, and it is Teacher Approved according to the Google Play Store.
Click the green button below to visit the Google Play Store, where you can download the app onto your device. Get the app today while it is free, especially if your child enjoys watching Club Baboo.
CLAIM OFFER