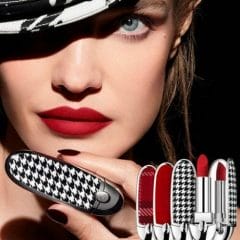 Free Rouge G Luxurious Velvet lipstick by Guerlain
Guerlain are giving away free samples of their velvet lipstick. The Rouge G Luxurious Velvet lipstick has a beautiful matte finish, and now you can try it for free. Guerlain is known for its skincare, perfume, and cosmetics, so don't miss out on trying this lipstick from the luxury brand.
To claim your sample, you need to click the green button below to visit the Guerlain Facebook post. When you are on the post, click "sign up", enter your details on the form and wait for your stylish new lipstick to arrive at your door. This offer won't last long, so make sure you claim your lipstick today.
CLAIM OFFER