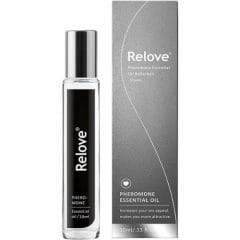 Free Sample of RELOVE Pheromone Essential Oil
You can now get a free sample of RELOVE Pheromone Essential Oil. The oil has woody and floral notes, and it combines with your body scent to create a unique fragrance that makes you feel feminine and confident. This is the perfect freebie if you have been looking for a new fragrance to wear because you can try it without spending a penny!
Click "CLAIM OFFER" to get a RELOVE Pheromone Essential Oil sample. The link will take you to the form you need to fill in, and once you do, your sample will be sent to you. Get your free fragrance sample today before they go and try something new.
CLAIM OFFER