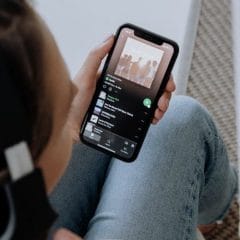 Free Spotify Premium 1-Month Trial
If you want to enjoy ad-free music that you can listen to anywhere, this freebie is perfect for you. You can now get a free one-month trial of Spotify Premium. The premium subscription service allows you to listen to any song, get unlimited song skips, offline playback and more.
Click the green button below to sign up for the Spotify free trial. The link will take you to the one-month offer on their website, and you can sign up with your details. This offer is for those who haven't tried Spotify Premium before, and the trial covers their individual plan only. After the trial, you will be charged $16.99, so if you do not want to be charged, make sure you cancel before your trial ends. You can cancel at any time, so it is well worth giving it a try.
CLAIM OFFER