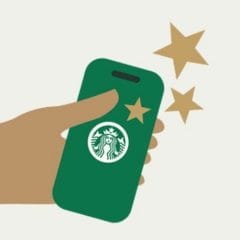 Free Starbucks Drink on Your Birthday
Join Starbucks Rewards, and you can get a free drink on your birthday and more! There are two tiers to Starbucks Rewards. You will start on GREEN which gives you the birthday freebie, you can earn stars with every purchase, and you will get offers. When you have enough stars, you will move up to GOLD, which gives you the birthday drink, a free drink when you upgrade and other benefits.
It is well worth signing up if you regularly visit Starbucks or just want a delicious freebie on your birthday. Click "CLAIM OFFER" to visit the Starbucks website, where you can read more about the rewards and see how to join. Share the offer with others who love coffee and Starbucks, so they don't miss out on a birthday treat!
CLAIM OFFER