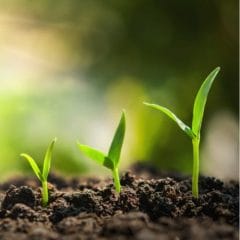 Free Sunflower, Basil, Tomato & Wildflower Seeds
Professionals are giving away free packs of seeds. If you claim a pack, you will get either tomato, basil, wildflower or sunflower seeds delivered to your door. It is part of their Swing into Spring campaign, and it is perfect if you love gardening or want to try growing seeds.
Click the green button below to get your free seeds from Professionals. The link will take you to their order form, which you should fill in with your details and once submitted, they will send you your free pack. Get yours today before they go, and enjoy watching your seeds grow!
CLAIM OFFER