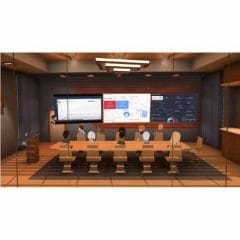 Free Virtual Reality Office Settings
Do you get distracted while working from home? If so, Immersed could be perfect for you! Immersed is now available for free on the Oculus store and it allows you to work in different VR settings, so you don't get easily distracted. It is available on PC, Mac, and Linux, and you can connect your keyboard and collaborate with co-workers.
Click "CLAIM OFFER" to visit the Oculus store, where you can get Immersed for free. Give it a try and see if it helps you keep on track at work before the price goes back up!
CLAIM OFFER