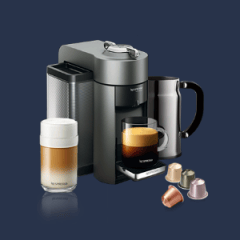 Test & Keep a Nespresso Machine For Free
FunClub are looking for new product testers to try out a brand new Nespresso coffee machine and review it. In return for your time they will let you keep the machine for free and you will also enter a prize draw to win $5,000 worth of groceries.
Sound interesting? Apply for your chance to product test a Nespresso coffee machine today, if selected a Nespresso machine will be shipped to you and you can start enjoying the fantastic taste of Nespresso.
CLAIM OFFER