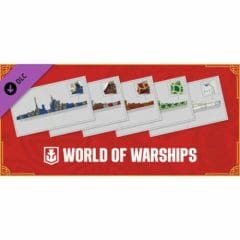 Free Camouflage Collection for World of Warships Game
World of Warships is celebrating the Lunar New Year by giving away a free camouflage pack. You will get five designs that are inspired by East Asian folk art, cuisine and culture. These are a fun way to brighten up your ships and join in the celebrations.
This offer is only available for a limited time, so click the green button below to get your Year of the Rabbit Camouflage Collection. The link will take you to the Steam website, where you can get the freebie. Please note that you can only get the pack through World of Warship accounts created on Steam.
CLAIM OFFER