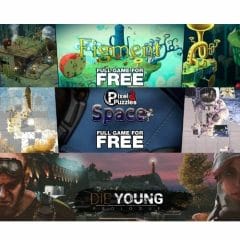 Free PC Games at Indiegala
If you enjoy playing PC games, you need to check out this offer! Indiegala offers a selection of games that you can download and play for free. You just need to create an account with them to download a game of your choice. On each game page, you can read the reviews left by other players and more.
To see which free games are available now, click the green button below. You should always check Indiegala regularly because they update their selection of new games often. So, don't miss out on new freebies and check their website. Enjoy your new games and share this offer with other gamers!
CLAIM OFFER