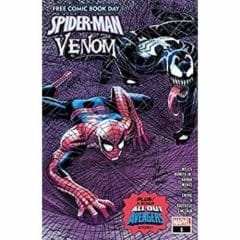 Free Spiderman, Star Wars, Batman & Other Comics
If you enjoy reading comics or know someone who does, this offer is perfect. Amazon have a range of digital comics that you can download onto your eReader for free! You will find Batman, Spiderman, Stranger Things, Star Wars comics and more. There is something for everyone, and you can download as many as you like.
Press the green button below to visit the Amazon website, where you can see the free comics on offer. When you see one you want, you can download it onto your eReader. Enjoy reading your freebies, and make sure you share the offer with others who like comic books.
CLAIM OFFER