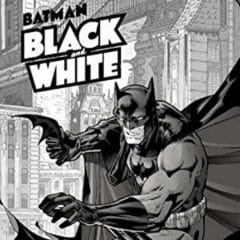 Free Batman Black & White eBooks
For a limited time, you can get five Batman Black & White comics for free on Amazon. You can download the eBooks from the Amazon Kindle store onto your e-reader. The five free titles are A Black and White World, Good Evening, Midnight, An Innocent Guy, Two of A Kind, and Perpetual Mourning. These are a fun read for anyone who likes Batman.
Click the green button below to download your free eBooks on the Amazon website. This offer won't last long, so don't miss out and get yours today!
CLAIM OFFER