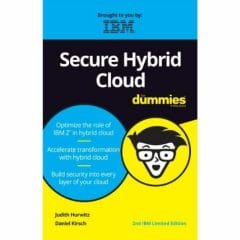 Free IT for Dummies eBooks on IBM
Want to learn more about IT but struggle to get your head around it? If so, this offer is for you. You can now read 16 different eBooks about IT. These books are brought to you by IBM and are part of the Dummies series. There are a lot of different topics, and each one is easy to read and understand. Check out the books available below.
To read any of the free eBooks, just click the titles, and you will be taken to the online version. You can read each book online, or download it onto your computer.
CLAIM OFFER